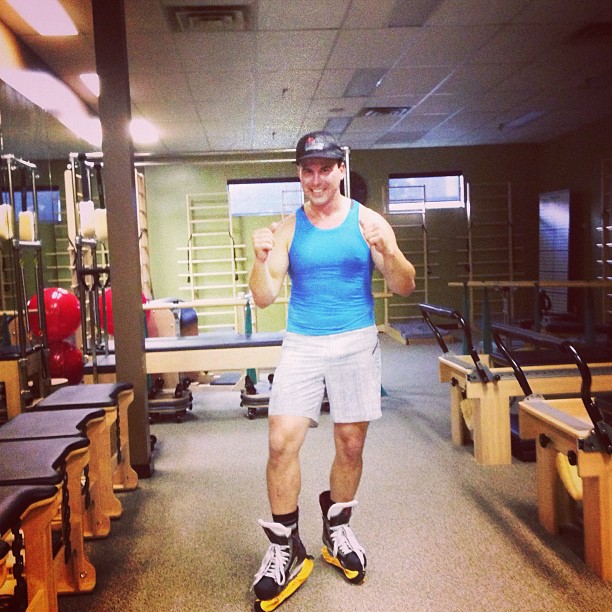 #pilates  #training  #WICL  #worldicecrossleague  #icecross  @timcimmer #energy  #ice  #tough
Published by FNTV Tim Cimmer Future Now (@audaciouscowboy )
09/11/2015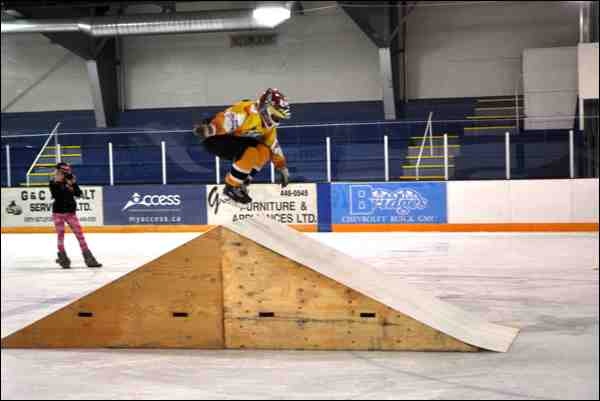 Published by the Battlefords News-Optimist on October 29, 2014
Photos by JOHN CAIRNS
Tim Cimmer and Carter Macleod, both of whom have competed in the Red Bull Crashed Ice Series, were in Battleford Friday to showcase their fledgling sport of Ice Cross.
Tim Cimmer is the president of the World Ice Cross League, and Battleford was the scene for two demonstration sessions for the sport: one took place outside near the industrial area, while the other moved indoors later that night to the Battleford Arena.
They are planning to come back to Battleford later this year to host a WICL event.
---